Our Top Plastic Free Collections
Newly added Plastic Free products for all the family
Blog - My plastic free life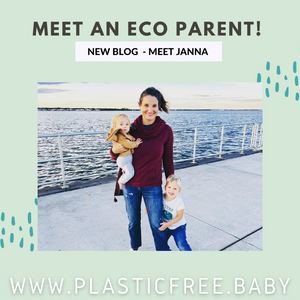 Meet Janna Hockenjos, from Pine Beach, New Jersey in the United Sates  Follow Janna on Instagram - @theimperfectgreenguide / @jannacabana  Meet an Eco Parent! This is the another post in our...
NEW! Beautiful and sustainable gift packages including SuperLooper's award-winning gift cards!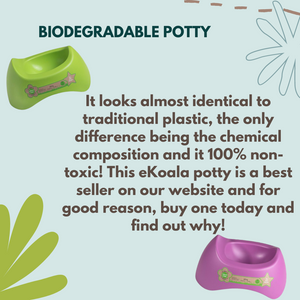 Biodegradable plastic-free potty
"I bought two of these potties to toilet train my son, not wanting to buy a cheap, polluting plastic one. It was surprisingly difficult to find anything remotely suitable for a reasonable price until I found this one. I'm very glad that I did, because it's been a great bit of kit. Here are the main advantages I found.
- The potty is easy to clean. The surface is smooth, dense, and hard, and doesn't have that slight greasiness of plastic.
- The potty is robust. It is slightly heavier than the equivalent in plastic, and this stops the potty from skating round while a toddler is trying to back onto it!
- The potty is durable. After almost a year in use, the surface of the potty still looks pristine. I'm sure I'll be able to use them to train my daughter too.
- The potty is comfy! My son likes using them, which has been really important in persuading him to sit down during training. The eKoala potty has been a great choice for us!"
Amy, UK
buy a plastic free potty here